There are a many different kind of coffee lovers as there are flavors of java out there. But fear not! We've got some great ideas for where to go when you just got to have that shot of caffeinated joy if the morning (or afternoon or evening – we don't judge)
Here's our top recommendations for coffee hot-spots in Central Wisconsin.  
#1 – Uptown Coffee Company, Marshfield
Located in the downtown (121 S. Central Avenue),  there are so many reasons to love hitting up Uptown.
Perks:
Atmosphere: Welcoming, contemporary coffeehouse offers curated tea and coffee from a variety of Wisconsin roasters
Merch: Offers fun items (whole beans, bags, brew kits) that make cool gifts for the other coffee fans in your life
Branch out and try the Rishi teas or matcha lattes
Hungry? Pair your drink with scrumptious baked cinnamon rolls or flapjack cakes. For lighter fare, try their Fresh Jars salads – no muss, no fuss, just fresh, crunchy salads with adventurous flavors (ho-hum lunches be gone!)
Convenient curbside pickup available on their website

Click here for more Marshfield coffee shop recommendations.
#2 – Mission Coffee House,  Plover
Serving up their own locally roasted blends while giving back to their community is Mission's specialty. For every pound of coffee sold, they donate $1 to a variety of local organizations such as Create Portage County, Big Brothers Big Sisters, Portage County Humane Society, and more. With a warm and welcoming environment focused on community and connection, you will surely want to come back time and time again. Stop in to their newly renovated, cozy location in the Artist and Fare building at 1800 Plover Road.
Photo by @ellen.klismith
#3 – Out of the Box Coffee House, Wisconsin Rapids
This new coffee house (3820 8th St., Wisconssin Rapids, WI) utilizes part of shipping container in its design! You'll find a full breakfast and lunch menu, a relaxing atmosphere, and great service here. You'll enjoy the fresh, hip vibe along with fresh, fantastic food with a variety of coffees. Try the House Made Cinnamon Dolce Latte, with homemade made cinnamon syrup with frothy milk, freshly brewed espresso, and cinnamon sugar topping (hot or iced). Or the French Toast Cold Brew, which incorporates the homemade cinnamon dolce syrup, brown sugar, and is topped with a splash of cream, and maple syrup cold foam. It's a must try!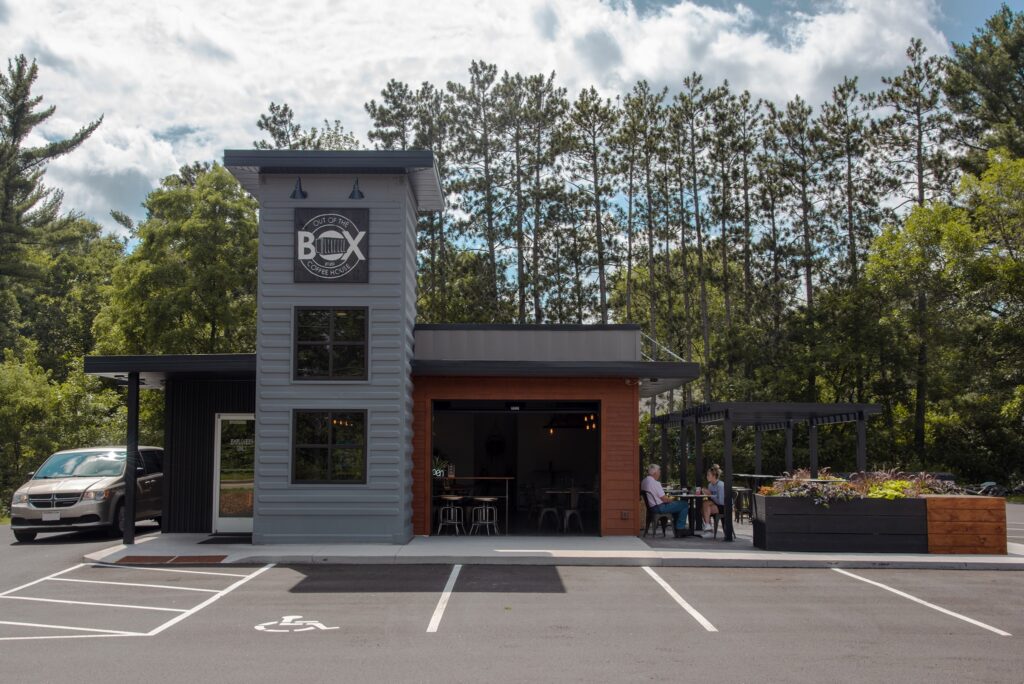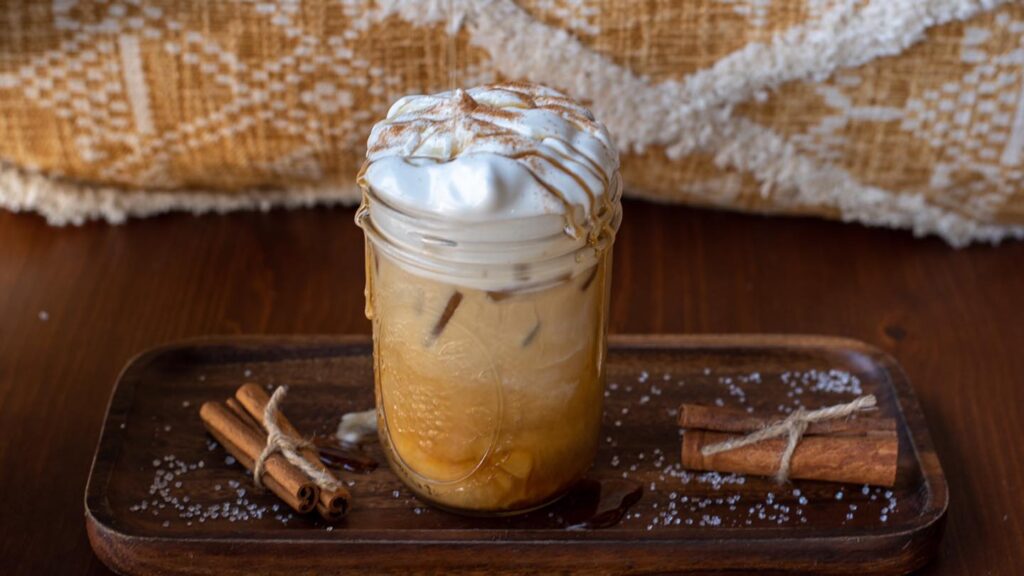 #4 – The Daily Grind, Marshfield
Also located downtown (236 S. Central Avenue), The Daily Grind offers great coffee and a full breakfast café menu sure to delight your taste buds.
Perks:
Atmosphere: Cozy, nostalgic, warm and rustic
Great for a cup of coffee while you need to get some work done – free WiFi
Try their breakfast – there's no wrong choice! Omelets, burritos, fancy french toast, and more!
Famed locally for their delicious, homemade soups
Variety of specials that are both good for the stomach and pocketbook
Excellent place for informal group meetings and to catch up with friends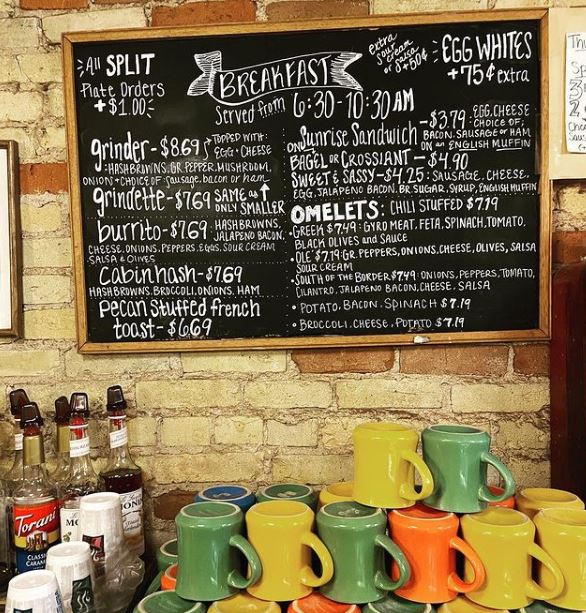 Click here for more Marshfield coffee shop recommendations.


#5 – Ruby Coffee Roasters Café, Stevens Point
Located just 5 minutes from the Wisconsin River at 1410 Third Street, this cozy, comfortable, and contemporary space is perfect for catching up with old friends or meeting new ones while enjoying a cup of their locally roasted Colorful Coffee on the side of a delicious breakfast or lunch. Their menu is always changing with new specials, such as their unique S'mores Latte or flavorful Seasonal Vegetable Crepes. During your visit, you may also come across an unexpected treasure from their in-store variety of local makers merchandise for sale. 
Photo by @aaron_hoyord
#6 – Cravings Coffee & Wine Shop, Wisconsin Rapids
Cravings Coffee and Wine Shop (312 8th Street South) is locally owned and operated for the past 16 years! Cravings offers a offer a full line of coffee bar drinks, gourmet soup for lunch and wine to enjoy at the shop or to go! Cravings also provides convenience and accessibility. You can enjoy a chat with friends over coffee (or wine) in their cozy interior, and take advantage of their full service drive thru.

Want more?
If you're looking for more delicious things to eat and drink, you'll find more dining resources here.